Outdoors Solar lights - Garden & Yard Solar Lights - 16 Led,Ip44 Weatherproof Shell Structure, Abs Material Anti-drop
Transform Your Dark & Boring Yard into a Modern Bright Paradise With our Garden & Yard Solar Lights

These "outdoor Solar lights" offer the easiest way to add dramatic accent lighting to almost any outdoor area.
Better than "solar outdoor string lights," our "outdoor solar powered lights" don't need complicated wires or timers.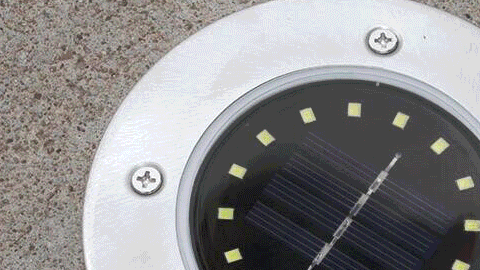 With our "outdoor solar step lights" Built-in solar panels, charge the onboard batteries while in direct sunlight for up to 22 hrs. of runtime. Removable stakes allow "solar disk lights" to be placed anywhere for instant accent light with a low profile design allowing clearance for lawn mowers without having to remove.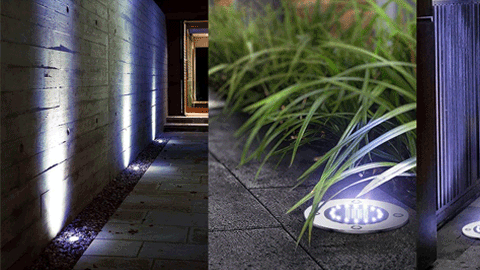 The brushed metal trim makes these "decorative solar garden lights" ideal for garden beds, pathways, or staircases. Features durable construction with IP65 water-resistant/ IP44 weather-resistant housing and brushed metal trim to withstand harsh elements and automatic daytime shut-off.
Wire-Free design can be placed anywhere - no need for complicated wires or timers
Clean energy powered by the sun with no need for replacement batteries
Low profile design allows clearance for lawn mowers without having to remove
Versatile design with removable stakes allow disk lights to be placed anywhere for instant accent light
Extra-long run time of up to 22 hours on a single charge (600 mAh battery included)
Durable construction with IP44 weather-resistant housing and brushed metal trim to withstand harsh elements
New ABS material fall-proof and restproof
Automatic daytime shut-off
Specifications:

Protection Level: IP65
Voltage: 6V
Power Source: Solar
Is It Dimmable: No
Body Material: ABS
Style: Modern