3 in 1 Jabberin Jack Talking Animated Pumpkin, Built in Projector & Speaker Plug'n Play
🔥🔥It has three different character themes—spooky, traditional, and funny—each with three songs and over 40 rib-ticklers and expressions.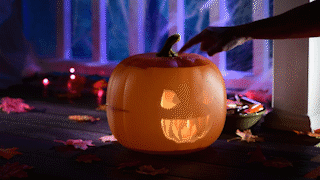 🎃A built-in projector displays the animated faces on the pumpkin's front while an integrated speaker of pre-programmed audio supplies the entertainment.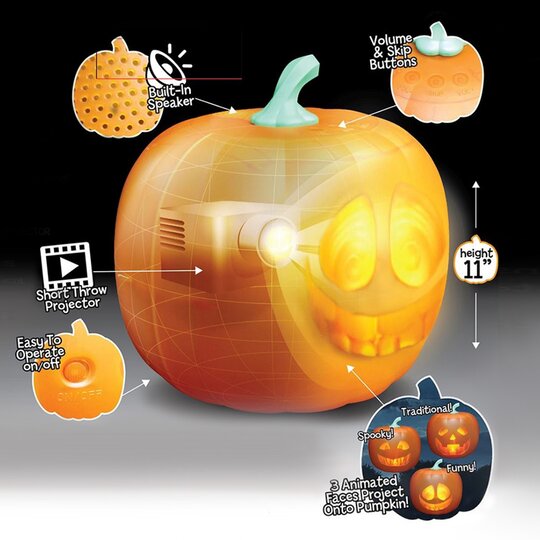 🔥🔥With volume and skip buttons. Can be set up on a tabletop, fireplace mantel, or outside under a covered porch.

🎃Set Type: 1PC,2PCS,3PCS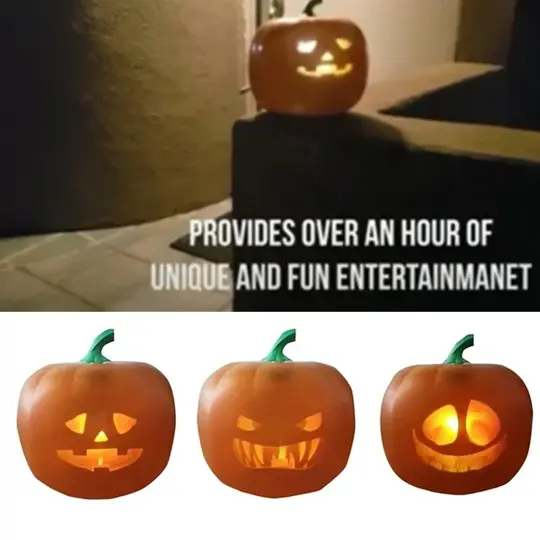 Lantern Shape: Pumpkin🎃
🔥🔥🔥🔥
Occasion: Birthday Party
Occasion: Party
Occasion: HALLOWEEN
Occasion: Easter
🎃AC adapter with 27"-long cord.
🔥🔥7" H x 9" Diameter. (2 lbs.)