Alabama Crimson Tide Welcome Solar Light,The Garden Flag Hanger Stays Bright, and 2 Layers of Gloss Oil Can Achieve Long-lasting Surface Treatment.
Alabama Crimson Tide Welcome Solar Light
The Alabama Crimson Tide solar light sign pole comes boxed in four pieces and does require about 5 minutes of assembly time. It comes with a bright quality rechargeable light that fits snug on top of the pole. The sign pole assembles in minutes for years of lasting viewing pleasure.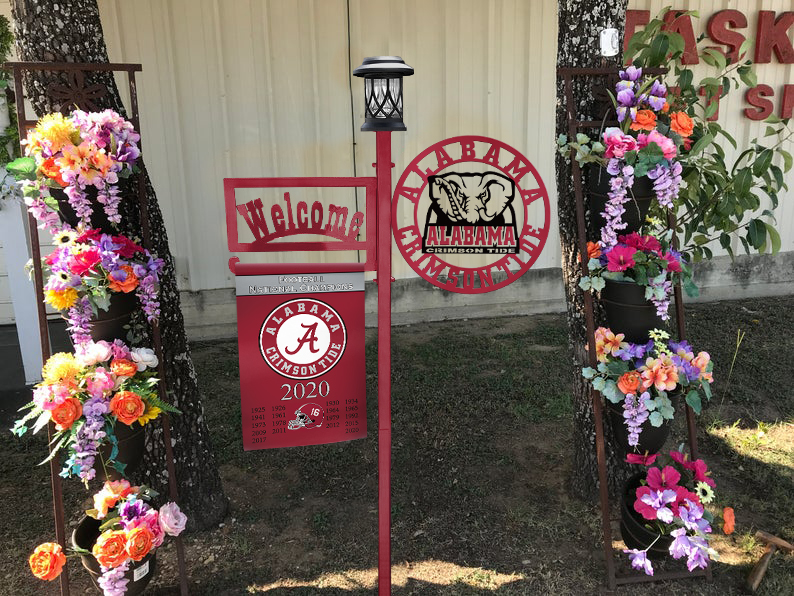 From the Designer
Show your school spirit with this Alabama Crimson Tide Solar light Welcome sign pole with licensed school flag. This unique Yard pole features a garden flag hanger cut out below the welcome sign and designed to keep the flag on even on windy days. The sign pole will accommodate any 12×18 standard garden flag. To top it off the sign pole is fitted with a quality bright Solar rechargeable pathway lamp with a powder coated metal frame and a glass globe not plastic so it will last a long time out in the weather.
Size and dimensions: Fully assembled the solar sign pole is 65" inches tall and about 30 inches wide.
Material: made out of heavy 14 gauge steel and 1 1/4 inch primed tubing.
Coating: painted with 2 coats of glossy oil based enamel paint for a long lasting finish.
Alabama Crimson Tide Metal Sign ONLY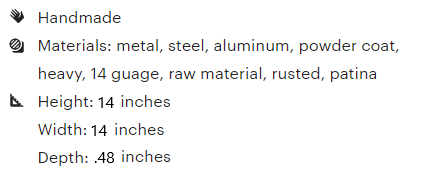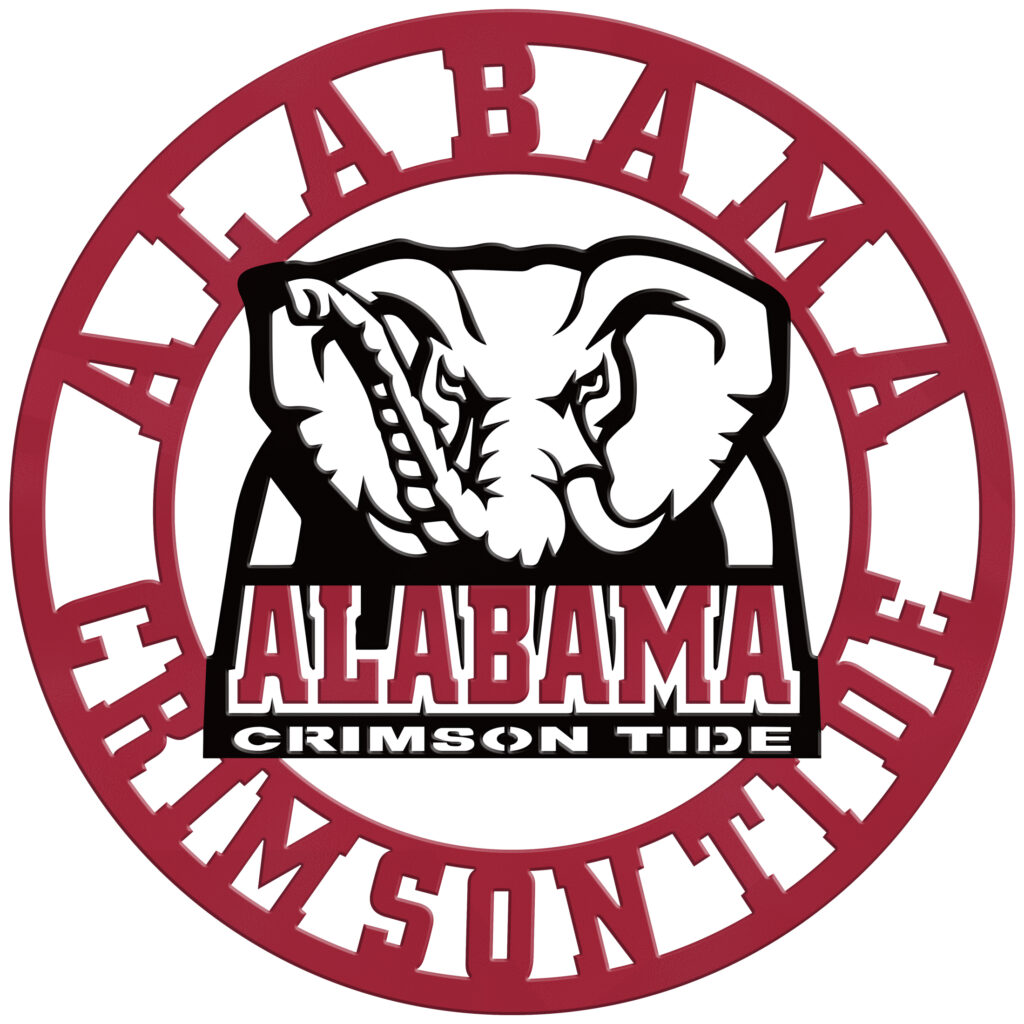 Package Included
Option 1: Alabama Crimson Tide Sign ONLY (Note: This option will be ONLY have one Alabama Crimson Tide Metal Sign)
1x Alabama Crimson Tide Metal Sign
Option 2: Alabama Crimson Tide Welcome Solar Light (Include All)
1x Flag
1x Welcome Metal Sign
1x Alabama Crimson Tide Metal Sign
1x Welcome Solar Light
2x  5″ metal forks (Sliver color)
Pls note: Option 2 will be divided into two packages due to air express requirements.
Shipping Time:
---
Note: This product is Handmade, it will take some time to make. We are a family business so I appreciate your patience. If you'd like to check up on your order at any point, please do drop me a message with email and I'll be able to update you :~). We will shipout after 7 ~15 business days.
Satisfaction Guarantee
---
We want you to be 100% satisfied with the products you buy from us. If for ANY reason you are not satisfied with your purchases, we offer an iron-clad, money-back guarantee.

We have a 24/7/365 ticket and email support. Please contact us at service@strandday.com if you need any assistance.