Baby Portable Bath Tub Pad,Ammonia Fabric + Sandwich Fabric, Leak-proof Interlayer, 3d Mesh, Suitable Age 0-1 Years Old
Everyone knows that when they want to bathe their baby, it's not easy!  
The baby can slip out of your hands, it's not comfortable for the newborn, your baby is not having fun.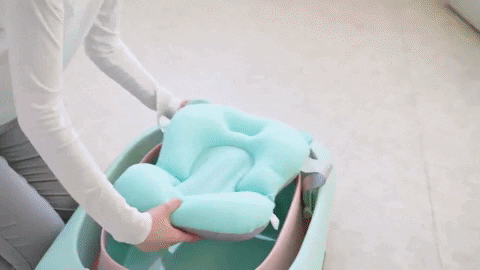 Well, not anymore! With the Portable Baby Bath Tub Pad, you can bathe your baby safely and comfortably!
Never be afraid to give your baby a bath again!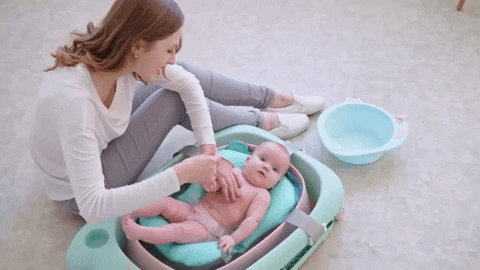 Specification: 
Material:cotton 
Ammonia Fabric + Sandwich Fabric
Filler: Styrofoam EPS Particles
Size:56 cmx40 cm 
Color:Pink Blue 
Age: 0-1 years old


Features: 
● Skin-friendly fabric, leak-proof interlayer, 3D mesh cloth
● No angular design, imitating the mother's warm uterus, giving a sense of security
● Baby's bathing deity
● Protect the spine