Father's Day Gift - Steampunk Rocket Lamp
This is a good gift for your father or your loved ones!💞 So cool Steampunk Rocket Lamp! Do U LIKE IT?
This Rocketship is very functional and versatile with a main LED flame, E-26 bulbs, back up to 3 flickerings LED E-12 arrow bulbs.A table lamp would be great in your man/lady cave. Good back-up for those action movies.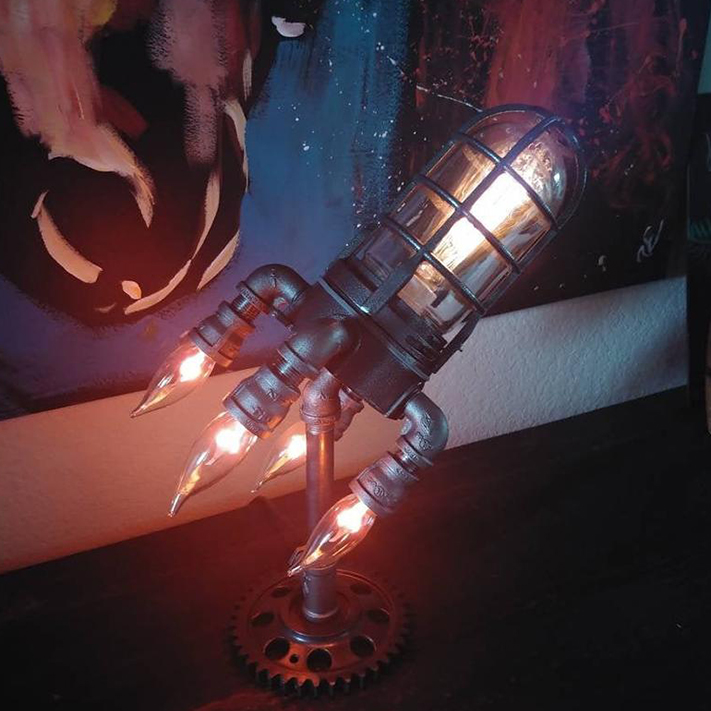 This is a great conversation piece as well as a night light for the kids. Looks awesome whether on or off.
Highlights:
Handmade
Materials: Ceramic, glass, metal, plastic
Package include: Steampunk Rocket Lamp X 1